new guild looking for members
22/04/17 20:22

I just formed a guild and looking for new members,no invite or minimum fans required. Guild name is gridiron ghosts
23/04/17 09:24

Best advice I can offer you is to comb through the teams you are playing against. It is easier to get them at lower levels. Just start sending out invites to teams you like. Even ones already in guilds; it cannot hurt.
24/04/17 17:42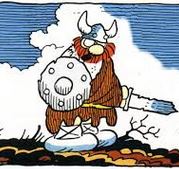 Even with it being an open guild it helps sending out invites. Best of luck with the new guild!
25/04/17 19:03

New Man search a guild . I m from germany

25/04/17 22:37

Guest FE30ES :
New Man search a guild . I m from germany
Once you have built your Guild Hall (after level 7 stadium) you can search for gridiron ghosts, then join.
26/04/17 00:08

I see you, ghosts. Don't think I do not.
13/07/17 11:28

ave ya'll thought about making it possible to trade players with anyone in the game or at the very least trade players with someone in a person's Guild? If searching for a person to trade with is too big based on the number of team owners within the game you could create a "Trading Block" for all to see that would list who you are offering and what you are looking for in return.

Also for those people who can't afford to purchase "In Game" items such as Gold Balls, Heal Kits (I know you can get them for free when you're in a guild but this way you could get more faster), Auction Coins (same as heal kits), "In Game" money, and even builders. It might increase your gamer activity if someone who can't afford to purchase items with "Real" money can still obtain them and get the benifit of having them.
14/07/17 02:32
28/01/18 07:53

You guys are awful. Best advice I can give is to disband and try again.
29/01/18 06:35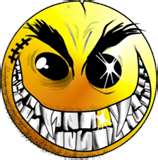 Why are they awful Guest FUQHEAD? Having a Trading block sounds like a good idea