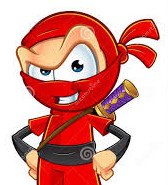 Black Monks :
Targaryen Dragons :
Goid, you need to give it time to level out, those of us that were successful under the previous matchups will be penalised in the short term as we are against other guilds which were also successful but may have much stronger teams, however in a few weeks the rankings will be more reflective of your true ranking and we should all start to get much better competitive match ups
Perfect statement of our reality. And if you level out at say 60 points (totally throwing a random number out) when you all get to 65 it will feel amazing and then when you hit 70 a month or two later it will feel great. It will be a continuous 'chasing the dragon' looking to be your best self.
Yeah - the trick in the meantime is holding onto the low level players who have no opponent within 25 levels in guild challenges and just have to watch their teams get rolled with no way of doing anything about it.