Hey PIMPS high and low
09/04/19 03:48

Jammin Giants :
Not sure about that racist, I don't like you any more
-10 points for Gryffindor
09/04/19 03:52

Hey sir karl, can you help me out on that?
I even do not know what a "honky" is. Hmm

See ya

Wizz
09/04/19 03:57

Not sure if I should help here. I don't know you and I'm not sure about your honk/honky statement. I don't know what you wanted to tell us
09/04/19 04:04

Hmmmm, this no fun to me anymore. Honest. If you want to pull that conversation
In that direction, i am the wrong partner. This is so unbelievable. Never in my live i have
been called a racist or somethin like that. This is where the bucket stops.
I will not comment any further.

See ya

Wizz
09/04/19 05:02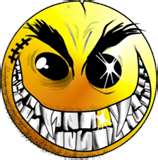 C'mon man. just fucking with ya. Talk about thin skin Lmao
10/04/19 00:16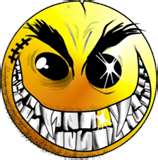 After all the shit you posted, one word scares you away? Thought this was fun? I'm still here racist LOL
10/04/19 06:24

HAHAHA!!! This is fucking hilarious!!

First of all, absolutely love Jammin and Karl. Had some very nice conversations with them. Mano y Mano.

So, Wizz, I have a "friend" named Moose Knuckle. She is a disease ridden slut who loves to pass her maladies onto others that are medically uncurable by modern science. She played you today on the map. Wow, was she confused. She said that she beat by 40. BUT, half the time a lose folder was running. Her advice is shut your mouth more, and pay more attention to your team.

They looked as lost as some of your comments.