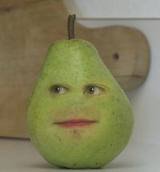 Just thought I would throw this out there since I found it somewhat interesting. Kind of.

Anyway, I decided to create a second team. Set up a new account, and here we go. Rock on. I see I started at level 63 which is only 16 levels away from my main account. I knew I would start up higher after the rebalancing, so ok then.

So, here we are on day #6 of my new team. My village is about as you would expect from a person who just started. Not a whole lot happening there. So, what's interesting?

First off...the auction house. I obviously have pretty much no AH coins as I just started the game, yet there are piles of players selling for 10,000+ coins each. I have 442 AH coins. So, I was wondering, who are these people?

I go into my tournament and I am playing a fellow level 63 guy. A level 63 guy who has a level 26 stadium and 3 level 26 strat buildings (and you can go check this out by finding me and going into our guild and find SUPREME returns!!! and go look at the game log and tournament game for today for him). Yes....I have been playing for 6 days, am faced with five digit AH bids and playing some dude with a fully maxed stadium and strat buildings. Boy, this is going to be fun times.

So, I suppose the "balanced" game or "rebalanced" game needs some serious help. Not really sure what the logical explanation is to this as obviously if a new player comes in to join (which very few seem to be doing), these beyond insurmountable odds are going to be a game ender for so many of them. Just curious what the powers that be would say to a brand new player being matched up in championship and tournaments (and the auction house) with players that are entirely maxed out in the game immediately out of the shoot.