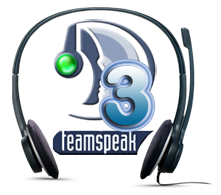 If you have questions about a mute/ban or difficulties with your account, you may wish to visit the Moderator TeamSpeak using TeamSpeak 3!
Talking is not mandatory though highly recommended, as Team Speak is designed for voice to voice communications. At the very least you'll need speakers.
To enter our TeamSpeak enter the following information into TeamSpeak 3:
Label: NovaRaider TeamSpeak Moderation
Address:
vac.artatis.de:9085
Nickname: Copy and Paste ship name here
No Password needed. Leave this blank.
Once in the TeamSpeak you will be in the Waiting Room or Welcome Area. Please wait here and a Moderator will be with you shortly to discuss you concerns.
**Please understand that this is provided for your convenience, but is not a substitute for Nova Raider Support. If you have a support issue, please use the ticket system.
If you do not have TeamSpeak you can download it
HERE