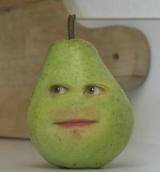 LOL. You are right. I thought you were being funny. I googled "Farsi to English"....copied and pasted...and I got #1. Hilarious.

Hi, I was in the team. My ear was broken. I'm scared. What should I do?

I honestly have no idea what type of response is needed to that.