Patch 3.6
06/07/16 11:44

i do it on a regular basis Waspy Tiger, but birkinhead isnt me
06/07/16 11:59

Have you seen a doctor about your delusions Tiger. I happen to know who who this poster is, and its not me on my mothers life.
Waspy Tiger :
Birkinhead Park :
Hahaha, you are so funny, and perhaps close to the truth too.
SAD PEOPLE ON THIS GAME :
premium packs are a great idea for the developers to make some extra money, i dont see nothing wrong with that as they know most of the top players will end up purchasing some of them, welsh wizzards will have already spent his pension on them, so its win win for them,
They say talking to yourself is the first sign of madness...
06/07/16 12:00

hey waspy wanna tell me who you are ill let uno who i am haha
06/07/16 12:02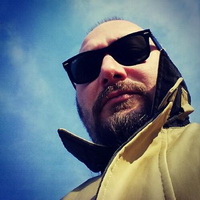 is there anybody that tells me how to see top 100 rank? i cannot find it!
06/07/16 12:02

I am Caernarfon Rfc, I used to play for Birkinhead Park, also hence the forum name.
06/07/16 12:05

click on the gold coin thing then go ranking and youll see the top 100 Mirko
06/07/16 12:52

this patch only seems to be for pc and not ios devices?
06/07/16 20:55

Wasps Legend :
this patch only seems to be for pc and not ios devices?
Apparently the iOS update will be along in a few days. Seems to work on Android.
06/07/16 22:33

Everyone knows who sado is, he had to change his name because he's relentlessly abusive and has been booted from virtually every good guild in the game.
07/07/16 00:08