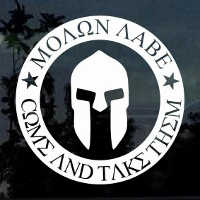 The time has come for me to hang up my RM boots for good. I've retired twice before due to time constraints and made comebacks, but this is the final goodbye.

Just wanted to say cheers to all of you and thank you for the games. If we have ever bumped heads, remember that rugby is a hooligan's game played by gentlemen. On the field, so to speak, we always play hard and smash each other's faces in. We kick knees in the lineouts, pull ears and poke eyes in the scrum, and fists and faces make acquaintances in the rucks. BUT, we ought to be able to enjoy a cold beer together afterwards and have a laugh.

I've enjoyed my time on the game because of the camaraderie with players from other guilds and, obviously my own brothers and sisters in Damage Inc. I'm proud to have been a founding member of this guild and to have been a leader.

One might wonder why a message like this is needed, but as you all know this game can consume a lot of your time and the social element is what kept me here for the 3 or 4 years I have played. I feel like I know you all like I know my neighbour.

I'll end with 124 tournament wins and 41 championship wins, 6 of which were top level champs. Far from the best, but I'm happy to have those in the trophy cabinet. I'd hoped to win the big tournament before I was done, but best I managed was the semi-final. Winning this one is unlikely since I'm playing with only 2 subs

In closing, I hope Sweet Nitro improves their customer support for you all and starts to listen to their customers. It was out of principle that I played the last 7 or so months without spending any money, which is why I played the past 4 seasons with between 2-4 subs and partly why my time is now up.

So until the end of the season, I'll see you out on the field and I'll hold nothing back. After that, thanks and cheers.