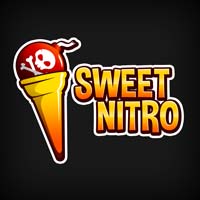 Hi guys,

- League changes: players will now be promoted based on their ranking at the end of the league instead of a trophies threshold. The new league format will be activated a few days after the update.
- Chests contents are based on the player's current league.
- Player profile of guild members now accessible
- Last 10 matches now displayed on one's own profile. Only last 3 victories are available to all players.
- Added option to play without bots in match maker for players 7000+ trophies
- Character changes:
* Warhog HP increase
* Gaz HP reduced
- Fixed rooted characters not taking damage from AOE effects
- Fixed Marine & Aviator firing when blinded
- Fixed de-synchronization errors
- Fixed ranking displaying over replays
- Fixed training map displayed before first match on daily map
- Fixed user not being displayed in own league occasionnally
- Fixed chat sending same message several times
- Fixed spelling in FR
- Fixed overlapping stealthed units being moved on turn end
- Fixed incorrect league rank display after viewing profile
- New quest to join a guild for new players

Enjoy!