Wanna bring down pimps?

That was a fun one. 23-23 on 5/16/19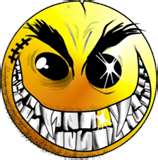 That was a nail biter! Great GC WTH

Jammin Giants :
That was a nail biter! Great GC WTH
I'm honestly kinda sad that I didn't get challenged there at the end... you guys forgot about me, didn't you. bunch-of-dicks. lol (just kidding there Harley, most of the pimps I know are alright with me)
See you next time.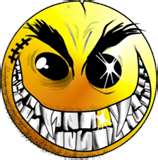 At the end we needed KC to get a win and Karl and Bandits to have a couple great defends. KC chose wisely. You would have had us if not for his last win and Bandits and Karl's defends at the end. I have not been through a GC like that since the days of Dynasty vs ProBowlers. It was intense all the way to the final minute and I know both of us left games on the table. That was fun and I know both are looking forward to the next dance =)

Every matchup more intense then the last. Also reapers please change guild description as your not number one. While it was a tie we still win the tiebreaker and won. Lets not leave that out. That was fun. And close. However, that gc marks the first time im in the #1 guild. And diggin it.

Come on you reapers. I'm still undefeated in our gc's lol just kidding. Great GC. We will definitely come back stronger in our next matchup. I'm promising

This makes me happy!!! SO glad all you guys had fun! THose are the best GC's. Just playing with your buddies, but you want to win!

That's what it should be about, tense & nail biting towards the end, but it was a great blast & I for one enjoyed every minute of it, bragging rights to the pimps this time, next time, we will wait & see! Lol

Greybeard Griffins