Cash
14/03/17 03:30

How do you increase your maximum cash ceiling?
14/03/17 04:21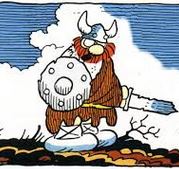 You need to build/upgrade your Bank buildings in order to increase the amount of cash you can hold.
04/02/19 06:28

Due to upgrades of (nearly) all my bldgs, I can no longer bring in $$$$. Only way I get momentary relief is rebid at Sports Shop at start of new season, but back at 'square one' once items acquired. Any resolution to this? Thanks in advance.
04/02/19 19:33

Disregard .. rec'd Update 7.1 notice! Thanks (SNORT)!