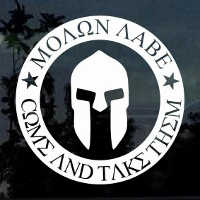 There have been two guilds in the past 3 or 4 weeks who got surprised by some very good wins in GVG by our Academy guild. But when those guilds saw the loss, they immediately jumped to the assumption that match bonus was used and started changing their guild name to defamatory comments about TerraNova.
(TerraNova DOES NOT USE MATCH BONUS IN GVG. IT IS AGAINST GUILD POLICY. )
In fact, you might have seen today that one particular guild has changed their guild name to "
(Guild Name Withheld) - Terranova not so mighty without MB
". Why? Because one of our Academy's level 37 teams beat their level 50 team in GVG. Of course they completely ignore the fact that our level 37 used subs and their guy didn't, that he played while their level 50 had low energy, and that a subsequent friendly proved that the result was legit without MB. So then almost all of them started using MB and our Academy now stands little to no chance of winning the GVG. So now there is bad blood between that guild and TerraNova - basically through their own lack of knowledge about the game really.
There have been 2 incidents like this recently and it just really leaves a bad taste in the mouth. Get rid of Match Bonus please! That way there can be no controversy and accusations ruining the vibe.